Personal Growth
8-week online
Game Changer Program
Do you want more enjoyable, fulfilling life and shut that critical voice up for good? Then it is time for mindshifting experience.
Create a shift
in your personal and professional life
Elevate Your Career
Identify what keeps you back from starting your dream job. And actually discover what is your dream job
Connect Mind & Body
Living constantly in your head is not the most sustainable and healthy way. Learn how to achieve balance between your thoughts and feelings.
Increase Life Satisfaction
Keep asking yourself where is joy and easiness in your life? Discover your values, important for you life components and how they can increase your life quality.
Get Practical Tools for Daily Life
Our program is based on three elements: learn, understand, practice. With most of your time spending in practice mode.
Set and Achieve Goals
We help you to set tangible goals for the 6 month and guide you through all the necessary steps. We guarantee the change with our approach!
Get 21st Century Mindset
The world is changing too fast and we are way behind in our understanding of our mind, body, mental & physical mindset, energy management, resilience. Discover it with us, become better version of yourself!
Here is what we will cover in
this program
Week #0: Analysis of your Status Quo
Through questions and coaching tools you define where you are currently standing in your life.
Week #1: What needs to change
During our group learning sessions and individual coaching session we identify where the shift in your life should happen and how body, mind, shift concept can guide you there.
Week #2-3: Body world insights
It is time to understand the ground principles of how our bodies function, what role brain plays in it, how body and mind are connected and how can it support your mindshift journey.
Week #4-5: Discover your mind patterns
Most of us are spending time in our heads but how can we do it in a better way. In this part of the program we will work with your monkey mind, habits, core beliefs, negative thinking patterns; rediscover your values, clarity and decision making foundations.
Week #6-7: It is time for a shift
After working through the foundational things like body and mind, it is time for the shift activities. In these 2 weeks we are covering growth mindset, resilience, behaviour shift, resilience, health sustainability, empathy and emotions management topics.
Week #8: Your journey reflection
All the program participants share the reflections on their shift journey and setup the milestones to continue shift in their lives.
What's included in the program?

Flexible learning to combine with your work and family
We understand that all of you have your daily lives. We planned our program in a way that you can combine it with other full-time activities.
5 Learning Modules

Bi-weekly Group Coaching

3-months after program support

3 Individual Coachíng sessions

100 + tools, meditations, workbooks


Growth together with like-minded people
We are sure you can pursue your development goals by yourself. However, it so much easier and faster to learn and grow in a structured manner with reliable support group.
Why join us NOW?
You can't keep living with your status quo
Too much
uncertainty
You are not sure where to move next and how to make the steps towards clarity. There is some anxiety pops up time to time and a good night sleep is not there anymore.

No end of negative thinking
Your days are full of self-doubt, distructive thoughts, critical voices inside your head, lack of focus. It feels like there is too much pressure from all sides in your life.
Feels like you could do more
You sense that there could be more to your daily life and to what you could be doing. You don't know what is your purpose and what really makes you happy.
Abscence of work-life balance
You feel that there is not enough time for yourself, you are constantly low on energy and feel down. Your daily job does not bring any meaningful feeling and it is hard to start in the morning.
If you are not ready to address your status quo, this program is not for you!
We have been where you are now
The program was inspired by our own experience. We find the purpose in helping other IT professionals to improve their life quality and build meaningful connection with themselves and with the outside world
Our clients love us
I am deeply grateful that our paths have crossed. Kate has a natural gift to listen closely and dig deep into what drives and concerns you - the motivating factors and beliefs driving one's behavior. I really enjoyed her coaching style - it is characterized by enablement and self-reflection - helping you to find your own true way and calling. I was fortunate to have Kate guiding me through a challenging phase in my life and helping me to find direction.
Julia L.
Katharina was a guiding star for me. When I started working with her, I had no feeling of direction, no sense of my purpose and absolutely no clarity. My work was making me sad, my life didn't make much sense but then I have started working with Katharina's meditation practices and if felt like there was a fresh energy inside me.
I realized how important it is to find my own voice, to connect my body and mind and finally go for what I really want in life.

I can really recommend Katharina and her programs for anybody who is seeking to shift their lives to new, purposeful and full of positive emotions direction.
Heiko S.
At the beginning of the year, like so many of us do, I decided that there were certain things in my life that I wanted to improve. This year, instead of white knuckling it alone, I chose to work with Kate who helped me navigate these new and sometimes scary paths. It's one of the best decisions I could have made!
Together we determined what my goals were and why the mattered to me. Then she helped me to develop the tools I needed while gently challenging me along the way. I've achieved one goal and am on my way to the next few.
Tolu O.
How you think
Get rid of outdated and toxic thinking patterns that keep you from achieving what you really want.
How you perceive yourself
The change starts within you. Learn how to accept yourself as you are and build a sustainable and fullfilling connections with the world around you.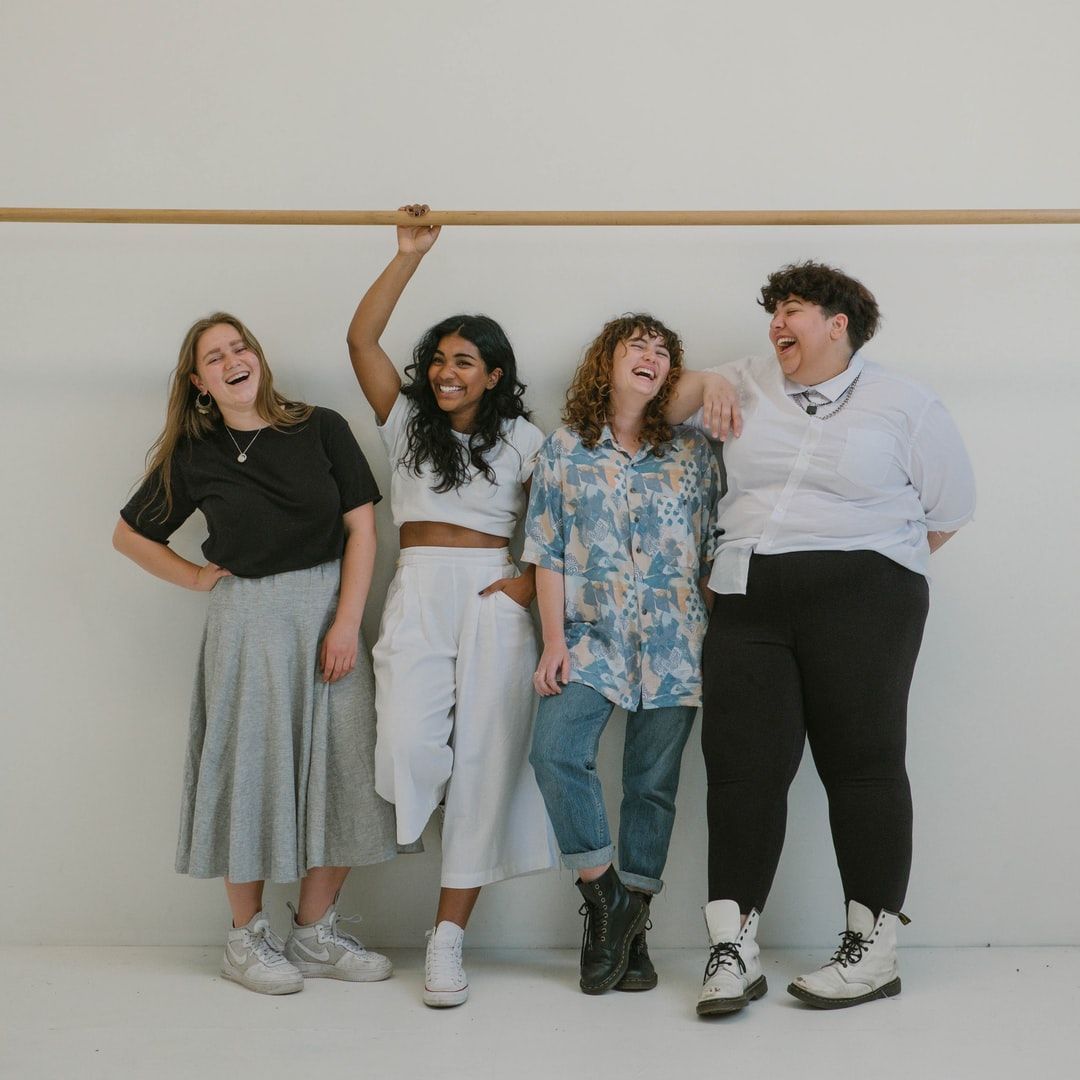 How you feel
Put your feelings under the conscious and smart management, forget about anxiety and mood swings and become friends with your emotions.
How you behave and make decisions
Put hold on uncertain, annoying days when decisions seem to be impossible and say hi to clarity and personal life guiderails.
You are not alone. We will have your back after the course as well!
Community is at the center of what we are doing. We offer 3 months after the program support with the help of masterminds and coaching, so that you can continue your growth journey.


Program moderator
Katharina Brass
Katharina was running a lot of projects in different industries. She noticed that change is not fast enough and it negatively affects the company and its culture. That's why she made it her personal mission to bring the shift into organizations through new tools based on awareness and neuroscience as well as with the focus on individual development.
Programm moderator
Kate Grusemann
Kate has always been passionate about startups and new technologies. While rolling out digital projects around the globe and implementing agile processes in the organizations she witnessed a lot of struggles within different companies. If companies want to stay successful over time, they should start with a serious change now and that's where she deploys her best knowledge and skills.
We are hand-picking our game changers
Are you ready to claim your spot?
1. Leave your email

3. 45 min exploration session

2. We schedule 15 min initial chat

4. Status check for program fit
Created with